"Always Growing –
in Christ's love, strength and new life."
Our Vision
English Classes
Bridges English Language classes meet every Monday evening (7.30pm) in 10-week terms, for conversational English.
Only £2 per lesson
email internationals@argylecommunitychurch.org.uk for more details
(Spring term from 20th January 2020)
.
Frontline
A Christian debt-counselling programme. Provided weekly on Thursday mornings.
Oasis
Thursday morning drop-in Community Café, includes free refreshments, opportunity for chatting, quiet reflection or reading, and a short 'Thought for the day' Christian message. All welcome.
iCaf
This opportunity to socialise with internationals is held twice monthly at Starbucks in Central Reading.
Email internationals@argylecommunitychurch.org.uk for more details
Honeypot
For mothers, carers and preschoolers.  Meets every Tuesday morning throughout the year.
Toys, crafts, singing, refreshments.
Email honeypot@argylecommunitychurch.org.uk for more details
SatCaf
SatCaf is our Community Café, held on the first Saturday of the month.
Coffee, tea, cakes and a chat
Sunday Services
A time of worship and Bible teaching.
Mix of lively and contemplative worship.
Bible-centred teaching relevant to modern life (see Facebook page or Calendar for current topic).
All-age services on first Sunday of the month, otherwise creche / L-zone for youngsters.
Coffee afterwards.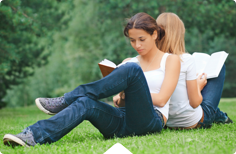 Midweek LifeGroups
It's a time to meet with friends, pray and study the Bible.
There are groups that meet on various times in the week, in homes across the town or in the church – different days, daytime and evening.
There will be a group that meets your needs and wants to learn from you!
Contact lifegroups@argylecommunitychurch.org.uk
Additionally, we hold monthly meetings for Disabled Christian Fellowship, and 'Friends and Neighbours' – see Events/Calendar for more details